One-stop Solution:
In its production facilities, Glauch Systems manufactures refractory ready-made systems as well as bricks manufactured according to individual specifications, ready-to-use masses and high-temperature insulating materials in many different finishes. Together with our clients, we consider and discuss requirements and requests and then implement them into project-related engineering. We offer excellent solutions for usage in aggressive atmospheres and in contact with reactive melts and slags. Our production solves complex tasks in a comparatively short time – even at record speed, if necessary.
Trust in high-quality materials in the following product classes:
For various applications bricks of the brand LUPUDUR are produced from very different mineralogical compositions.
Various types of raw materials can be used for this, e.g. corundum, mullite, silicon carbide, chromium oxide and many more.
The available shapes are very manifold. This includes the appropriate mortar of the brand LUPUMUR or refractory cement of the brand LUPUTEC.
The lightweight firebricks LUPUDUR FL are available according to the following ASTM classifications: ASTM C 155: 16; 20; 23; 26; 28; 30; 32; 33; 34.
The dense bricks or also the lightweight firebricks are produced by uniaxial pressing, vibrating, ramming or casting and are burnt to a correspondingly high level, if necessary also finished by grinding, cutting and drilling.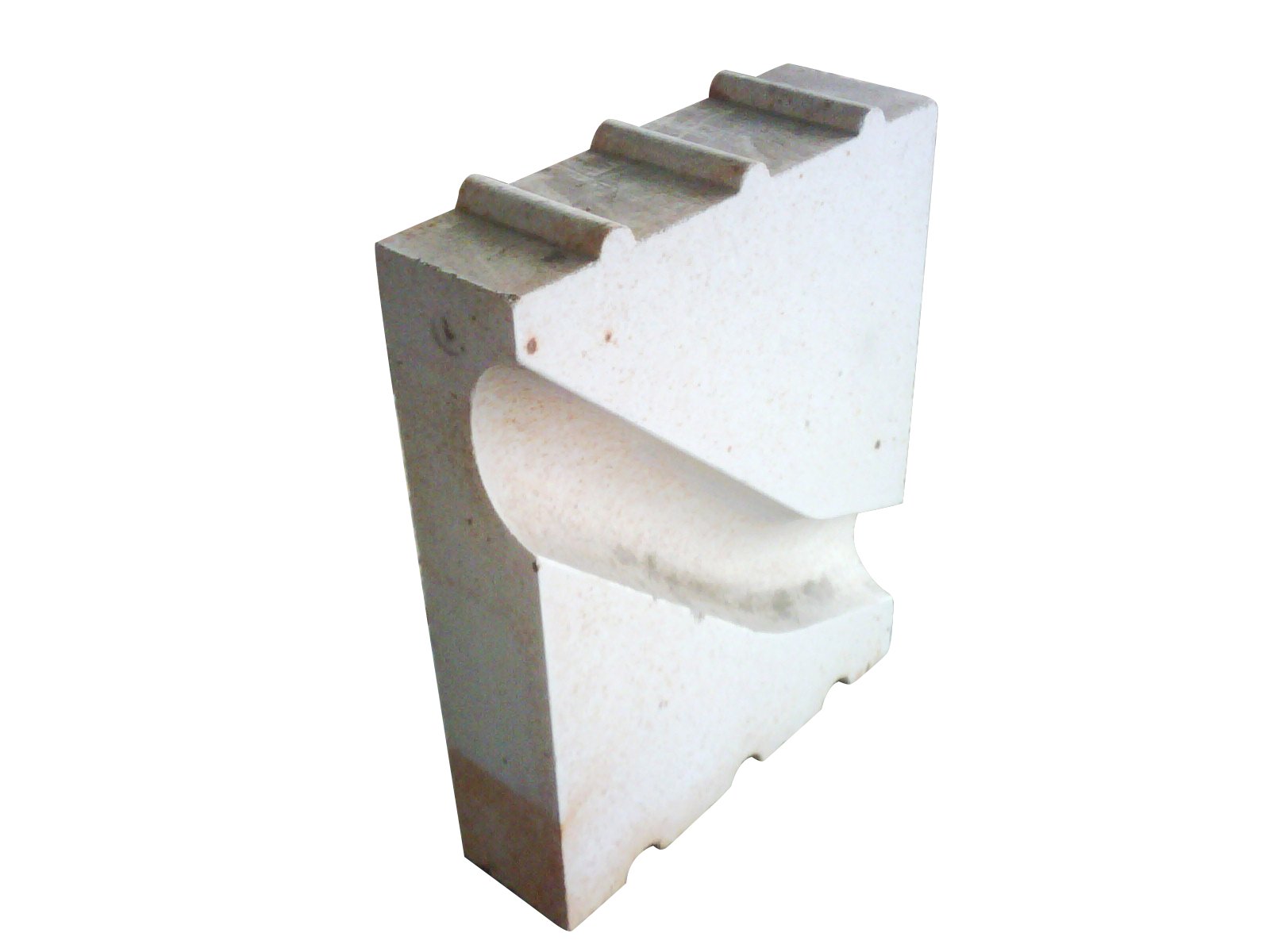 PREFABRICATED COMPONENTS°
Prefabricated shape LUPUBLOCK :
Thanks to geometries that are perfectly adapted to the requirements, an optimal solution can also be realized for complicated installation situations. Such components are also produced for the customer from e.g. fire-clay, andalusite, bauxite, mullite, corundum, zirconium silicate, zirconium mullite, chromium corundum, chromium oxide or silicon carbide.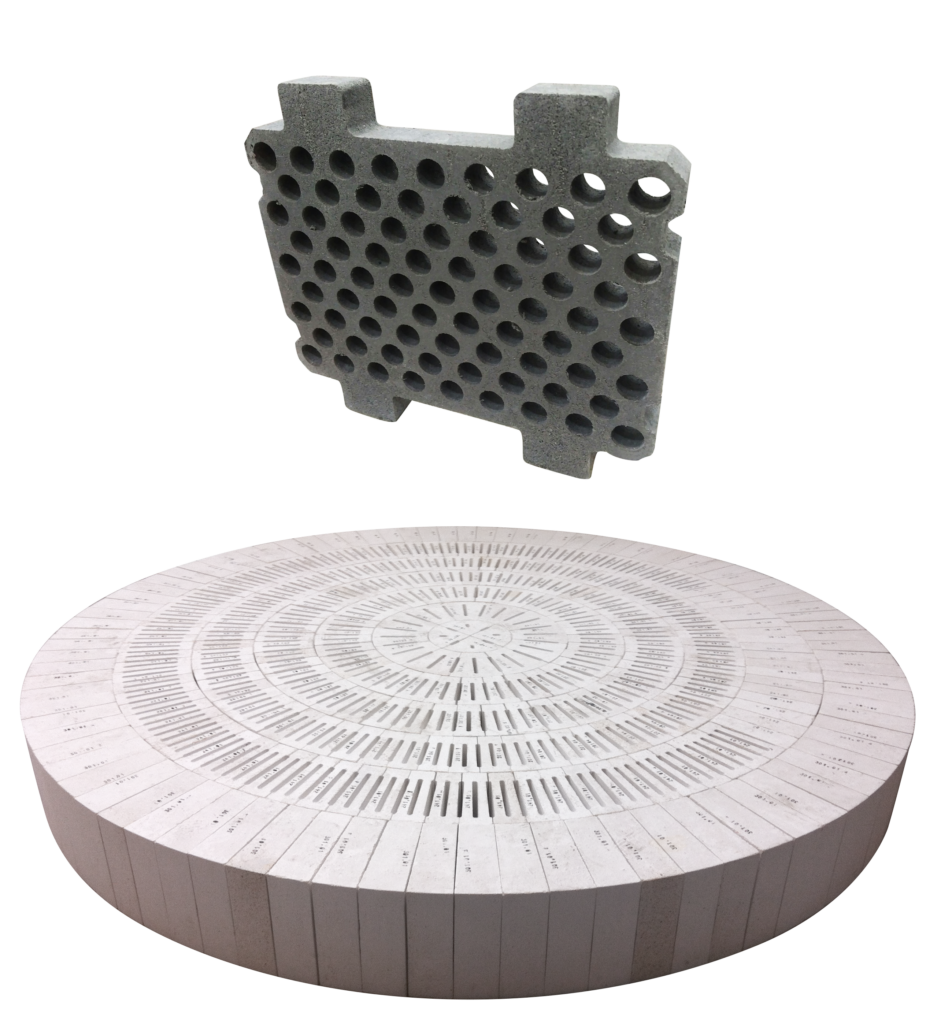 UNSHAPED REFRACTORY PRODUCTS°
These are introduced into the furnace of a plant by gunning, casting, ramming or smearing. They provide effective protection against either high temperatures or counter-reduced atmospheres. They can either conduct heat well or insulate best. They can either repel aggressive melts and slag or even absorb them in certain cases.
LUPUGUN – dense gunning compound

LUPUGUN FL – light gunning compound

LUPUCAST – dense castables

LUPUSOL – light castables

LUPUVIB – vibration mixes

LUPUFLOW – self-flowing castable

LUPURAM – ramming mixes

LUPUPLAST – plastic mixes

LUPUTEX – exothermic dry-mixes

LUPUFILL – filling material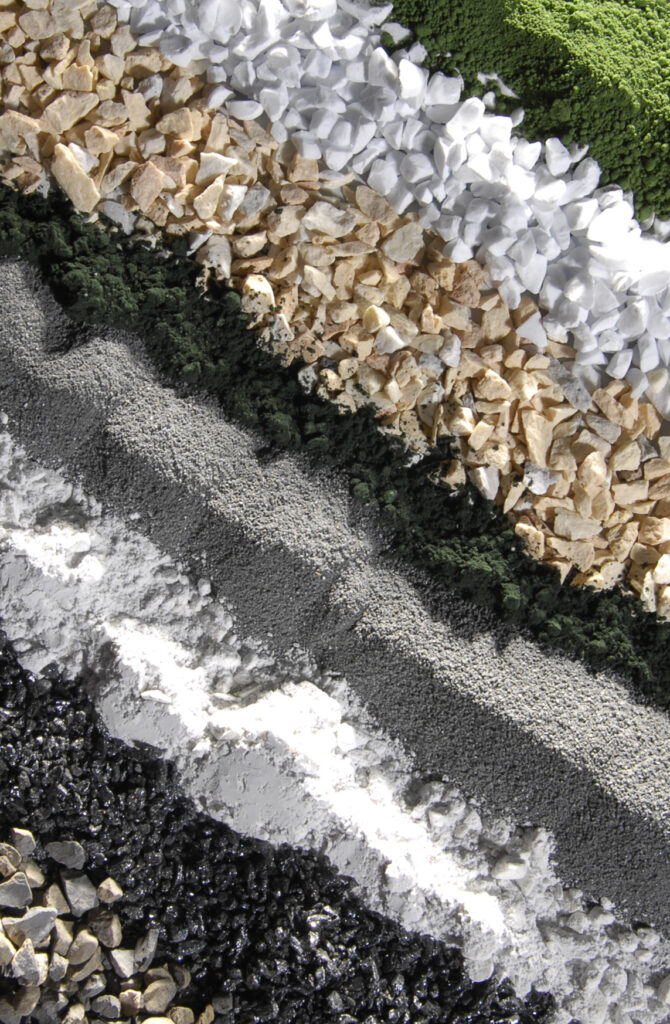 OTHER INSULATION MATERIALS°
These are provided in various wall thicknesses and geometries. They increase the capacity of a plant without compromising safety and efficiency. These other refractory insulation materials, mostly made of ceramic fibers, are particularly well suited for many high-temperature systems due to their low thermal conductivity.
LUPUSIL – Fibre-free microporous silicate

LUPUCAS – Calcium silicate tiles in different thicknesses

LUPUMAT – Aluminosilicate fibre blanket

LUPUBOARD – Vacuum-formed shapes from ceramic fibre

LUPUWOOL – Aluminosilicate fibre wool

LUPUFELT – Ceramic fibre felt

LUPUTHIN – Adhesive for moldings made of ceramic fibers
The anchor materials required for fixing and attaching, either made of special alloys or ceramics, can also be provided on request.